Areas Of Practice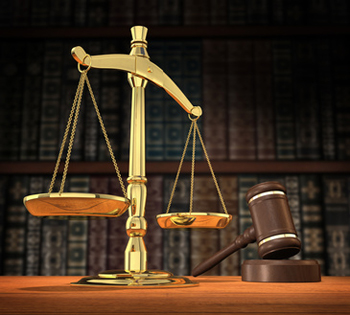 1. Property sale and acquisition
GB & Co are experienced in providing service to private and [commercial] clients in a wide variety of real property transactions. We advise on all aspects of residential and commercial real estate transactions, individual and [project] financing. We have acted in the sale and purchase of land, condominiums, homes, and other commercial properties. We will handle all forms of property transactions, from preparation of the necessary agreements and instruments through to closing and registration. Our services include: Conveyancing, sale and purchase of land; Preparation of mortgage Deeds.
2. Updating existing title These services include
i) To add or remove a name from title, which includes:- Transfers by way of gift eg. adding a spouse or child name to the title or a notation of death of a joint tenant or life tenant;
ii) Transfer of land by personal representatives, which includes: Transmission Applications on the death of the sole owner/proprietor or Death of a tenant in common.
iii) To change names and addresses: Change name due to Deed poll, change a name due to marriage, application to amend name.
iv)Other applications include lodging a caveat to protect the owner's interest in the property or third party interest in the property and Application for lost / destroyed Title It should be noted that a certificate of title is a record of all information relevant to a parcel of land, including current ownership details and transfers that may result from transactions or succession. It is of utmost importance to keep the information on all titles current
3. Modification of restrictive covenants
Our Firm specializes in the making of applications for modification and discharge of Restrictive covenants.
4. First Registration / adverse possession applications
These services include making an application to bring land under the operation of the Registration of Titles Act (RTA) and making applications under Section 85 of the RTA to be registered as the proprietor for land already brought under the RTA. There is a growing demand to secure land tenure and there is no better way to safeguard ownership of land or property than by getting a registered title.
If you are the owner of unregistered land then it is recommended that you make an effort to secure a registered title. We recommend first registrations for the following reasons: Land registration protects land from encroachment and adverse possession and can provide owners with certainty in the knowledge that adequate access rights exist to and from their property.
Registered Land provides simpler access to details in the future. This means that at the point of selling the property, the sale process can be speedier.
Land registration establishes proof of ownership and produces one easy to read document which consolidates the information from the paper title deeds. Whilst land registration for all property or land owners is beneficial, it is particularly important and useful for proprietors of farms or properties with large areas of land as land registration produces a plan showing the full extent of the registered title. Enables you to access financing through mortgages Registered properties attract a better price than unregistered property.
The Registration of titles Act prescribes the requirements for registering land and these include a survey by a Commissioned Land Surveyor, up-to-date tax certificate etc. Applications under S85 of the RTA otherwise known as adverse possession applications allow persons to gain ownership of land, provided they had exercised undisturbed and continuous occupation of an area of land for a minimum period of 12 years and provided they had the necessary intent to possess the land.
Our firm has years of experience in dealing with the varying complexities of such applications.
5. Estate Planning, Administration and Probate 
In respect of estate planning GB&Co. provides services which include the preparation of wills and [simple trusts]. The importance of making a will cannot be understated. Here are just some of the things leaving a will allows you to do: Making a Will can ensure that: You retain control over the destiny of your money and possessions even after your death.
You can provide for the future of your relatives who are left behind You can appoint a guardian for your children in the event that you die whilst they are still young.
You can provide for friends who would not otherwise benefit from your assets after your death You can leave money to particular Charities you may wish to benefit You can leave gifts of specific possessions that you would wish to stay in the family.
You can specify how you would like your body to be disposed of after your death, or state that you would wish your body to be used for medical research or training You can relieve the pressures on your family & friends by deciding how to distribute your assets after your death.
6. Probate
Where someone has died we can help you through what can be a difficult time by giving you advice on how to deal with the administration of the estate.
We offer a full estate administration service which ranges from making applications for Probate or Letters of Administration (where the person died without leaving a will ) through to assistance with the distribution of assets left in the will or the distribution of assets as prescribed by law.
7. Divorce
We also handle divorce matters.